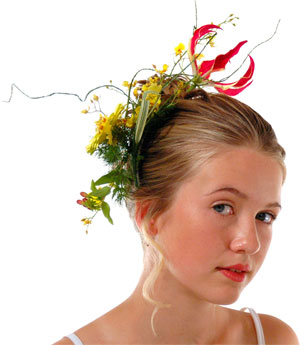 Floristry Training DVDs from


Useful Information
About Third Rock Design Studios Ltd
We are based in South West London. We specialise in the production of DVDs designed to help people learn creative craft skills.
We have taken the latest DVD technology and combined it with many years experience of writing and delivering creative craft courses. This has resulted in very high quality DVDs that our customers say are extremely enjoyable and easy to use. The DVDs also enable them to learn new skills most effectively.
Sue Lynn is our creative director with many years experience of running and writing courses in the area of fashion and creative crafts.


Mark Fotherby is our technical director responsible for ensuring that the available technology is harnessed to the full in turning creative ideas and experience into accessible learning material.


Joe Oliver is our talented cameraman and editor who makes sure that the learning sequences are presented to the highest possible standards.
Website design and development by Babs Fotherby.
Contact Us
Office:
42 Malden Hill Gardens, New Malden
Surrey KT3 4HX
(Office only, no callers. Products can be obtained by telephone or online only.)
Order line:
+44 (0)208 4080626
Email
info@thirdrockdesign.co.uk
Product Support
If you have any questions or problems with completing the projects please email us on info@thirdrockdesign.co.uk.
If you have any questions or problems with playing or using your DVD please email us on info@thirdrockdesign.co.uk.
Ordering Information
Making a Purchase
Just click on the items you want to purchase, and select the quantity you require for each item on the Shopping Cart page. Once you are satisfied that the Shopping Cart has all the correct items and quantities, click the "Go to Checkout" button where you will be required to enter the necessary details we need to process your payment and ensure shipment to the correct address. You will then be transferred to your choice of

or

for your credit card details to be processed.
We are no longer registered for VAT and do not charge VAT (sales tax).
Worldpay is one of the largest on line payment facilities, and their system ranks as one of the major, most secure systems. Through them we accept Mastercard, Visa and American Express credit cards and Delta, Solo, Switch, JCB, and Electron debit cards. Although all prices on the site are shown in £Sterling if you pay by Mastercard, Visa or Delta you can choose between £Sterling, $US or Euros when you reach the WorldPay payment pages and the price you will pay in your chosen currency will be shown immediately.
If your local currency is not one of these, the amount that you pay in your own currency will depend on the exchange rate set by your credit card company on the day they process your purchase. Payments using any of the other cards we accept can be in £Sterling only.
Shipping and Handling
We aim to ship all items within three working days from receipt of payment at the postage and packing price shown on your order confirmation. Our website automatically works out the correct reduced postage for purchase of multiple items.
Returns and Refunds Policy
We can only accept returns that are either incorrectly supplied by us, or where the product is faulty. Please note we can only accept returns within 30 days of purchase. Please email us at orders@thirdrockdesign.co.uk with regards to the product that is to be returned with your order number, and we will then supply you with a returns number and a returns address. Please send all returns by recorded delivery, as we cannot accept responsibility for any items lost in the post. Once we have checked that the item was incorrectly supplied or faulty we will replace it. Refunds will always be at the discretion of the company management. Always contact us in the first instance.
By law you have the right to cancel your order within seven working days, starting the day after you received your goods, for a full refund. If you would like to return items to us, please contact us first. The goods MUST be unopened. We are unable to accept any items that have been opened.
Please ensure the item is substantially packaged, we will not accept items that have been damaged in the post. For your protection we recommend that you use a recorded delivery service. You will be liable for the cost of returning the item(s).
This does not affect your statutory rights. You can find full details about the law and your rights as a consumer on the Office of Fair Trading web site.