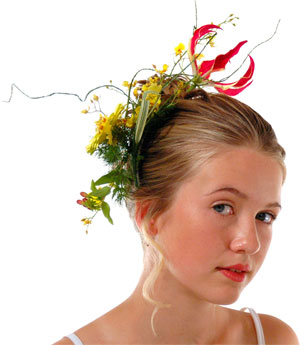 Floristry Training DVDs from


Designer Profiles
November 2007
Richard Haslam, NDSF, FSF, AIFD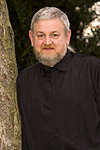 Richard is the 2005 recipient of the Spring Florist Event 'Award of Excellence.' This most recent honour was inscribed with an acknowledgement of his long-term service to the industry. Starting with horticulture in 1973, he progressed to floristry, serving apprenticeships in Dublin and Paris. The influence of continental design was evident when he established Branch Flowers, in Galway, Ireland in 1986. His innovative and contemporary talent is popular worldwide, even as far as Japan and Russia. Richard is enthusiastically dedicated to floristry education and recently worked with The Flower Council of Holland, as well as providing a consultancy service to the trade. Richard was appointed a Smithers-Oasis Ambassador in 2005.
Neil Whittaker, NDSF, AIFD, FSF

Neil has run a successful business based in Irlam, Manchester for many years. Having had an intensive training program around the world, he gained his NDSF in 1998 and his AIFD in 1999, with his induction taking place in Orlando in July 2000. Neil has won many accolades, including UK Teleflorist of the Year and achieving 1st runner-up in the World Finals in the Philippines in 2000. He also won a Chelsea Gold medal in 2003 and 2004. Having recently become a member of Interflora, Neil is now competing in the Interflora Florist of the Year competition. Neil has demonstrated throughout the United Kingdom, USA and across Europe. He has also designed at Hampton Court Flower Show and has appeared many times on terrestrial and satellite TV. Neil was appointed a Smithers-Oasis Ambassador in 2001.